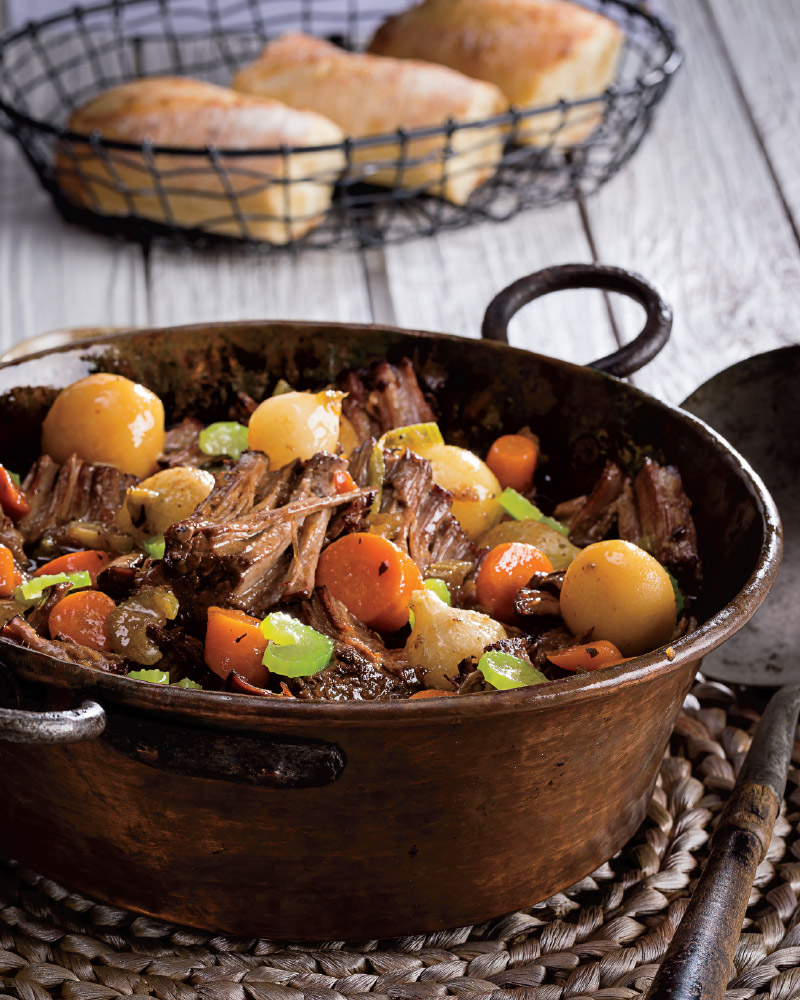 Click to See How-To Video!



4-Ingredient Slow Cooker Pot Roast
Prep: 15 minutes
Slow Cook: 5 hours • Serves: 6
2
tablespoons olive oil
1
(3-pound) boneless top round beef roast
1
package (16 ounces) frozen stew vegetables
1
package (13 ounces) slow cooker pot roast sauce
1. In large skillet, heat oil over medium-high heat; add roast and cook 10 minutes, turning to sear all sides.

2.Place vegetables in 5- to 6-quart slow cooker; place roast on top of vegetables and pour sauce over roast. Cover and cook on high 5 to 6 hours or on low 10 to 12 hours or until beef is very tender.

Approximate nutritional values per serving:
411 Calories, 15g Fat (5g Saturated), 134mg Cholesterol,
737mg Sodium, 16g Carbohydrates, 0g Fiber, 53g Protein