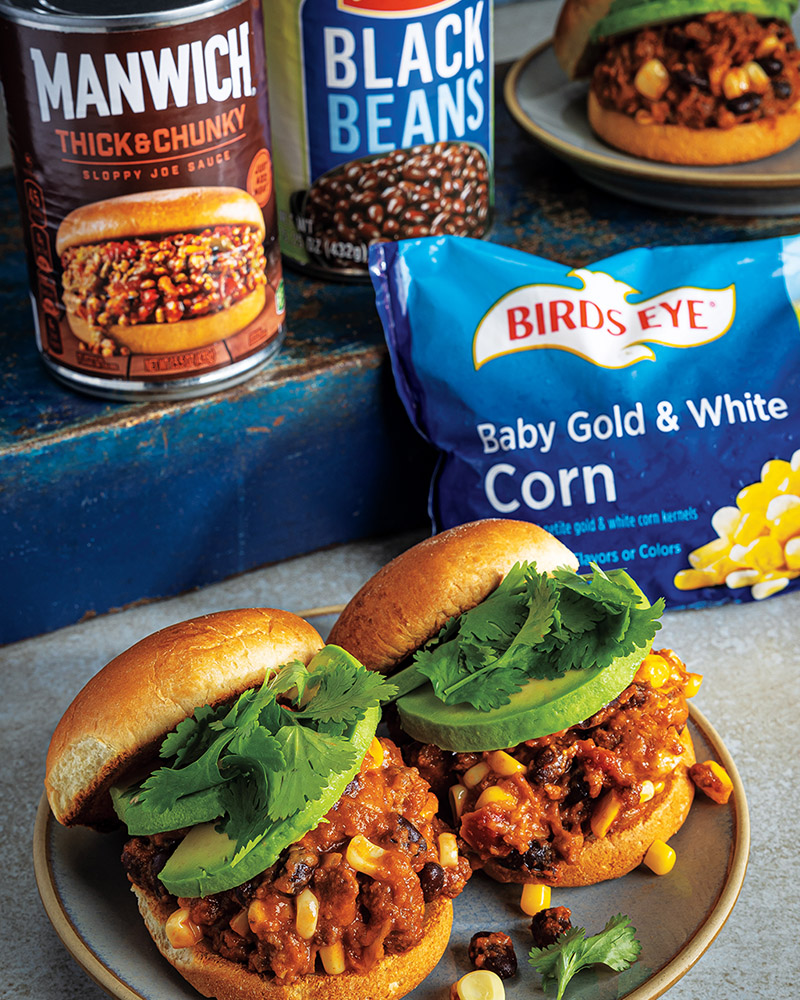 Click to See How-To Video!



Slow Cooker Mexicali Sloppy Joe Sliders
Prep: 15 minutes
Slow Cook: 2 hours • Serves: 8
1-1/4
pounds ground sirloin
1
can (15.5 ounces)
Manwich® thick & chunky sloppy Joe sauce
1
can (15.25 ounces)
Our Family® black beans
, drained and rinsed
1-1/2
cups
Birds Eye® gold & white corn
2
cups shredded pepper Jack cheese
2
packages (12 count) slider buns, toasted
2
small avocados, peeled, pitted and thinly sliced
Chopped fresh cilantro for garnish
1. In large skillet, cook sirloin over medium-high heat 5 minutes or until browned, breaking up with side of spoon, stirring occasionally.

2. In 5- to 6-quart slow cooker, add sauce, beans, corn and sirloin; cover and cook on high 2 hours or low 4 hours. Stir in cheese until melted. Makes about 4 cups.

3. Top bottom buns with meat mixture, avocado and cilantro, if desired, and top half of bun.


Approximate nutritional values per serving (3 sliders):
410 Calories, 23g Fat, 9g Saturated Fat, 72mg Cholesterol, 647mg Sodium,
27g Carbohydrates, 7g Fiber, 7g Sugars, 5g Added Sugars, 26g Protein

Chef Tip
To toast buns: Preheat oven to 350°; place buns, cut side up, on rimmed baking pan. Brush with olive oil or melted unsalted butter, and bake 5 minutes or until toasted.