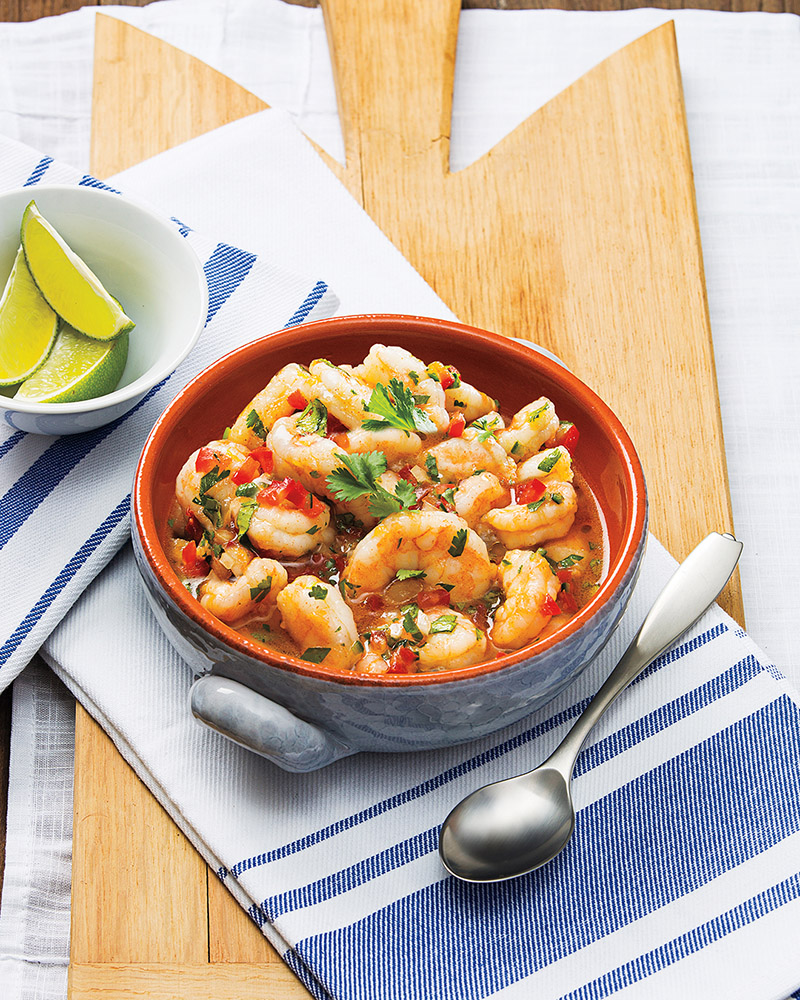 Click to See How-To Video!



Shrimp Ceviche
Prep: 30 minutes plus chilling
Serves: 4
1
pound raw 51-60 count peeled and deveined shrimp, thawed if necessary
1/2
cup plus 2 tablespoons fresh lemon juice
1/2
cup plus 2 tablespoons fresh lime juice
2
tablespoons olive oil
2
teaspoons granulated sugar
1/2
teaspoon paprika
1/4
teaspoon salt
2
medium Roma tomatoes, seeded and finely chopped
1/4
cup chopped fresh cilantro leaves
1/4
cup finely chopped white onion
1-1/2
tablespoons seeded and minced serrano chile pepper
Tortilla chips and lime wedges (optional)
1. In medium bowl, toss shrimp and 1/2 cup each lemon and lime juice until well combined. Cover and refrigerate at least 4 hours or up to overnight, stirring twice to coat shrimp.

2.In small bowl, whisk together oil, sugar, paprika, salt and remaining 2 tablespoons each lemon and lime juice.

3.Pour off liquid from shrimp mixture. Add tomatoes, cilantro, onion, serrano and oil-juice mixture; toss to combine. Serve immediately with tortilla chips garnished with lime wedges, if desired. Makes about 3-1/2 cups.


Approximate nutritional values per serving: 

176 Calories, 7g Fat (1g Saturated), 142mg Cholesterol,
789mg Sodium, 11g Carbohydrates, 1g Fiber, 16g Protein

Dietitian's tip:
> Add in some healthy fats by incorporating diced avocados