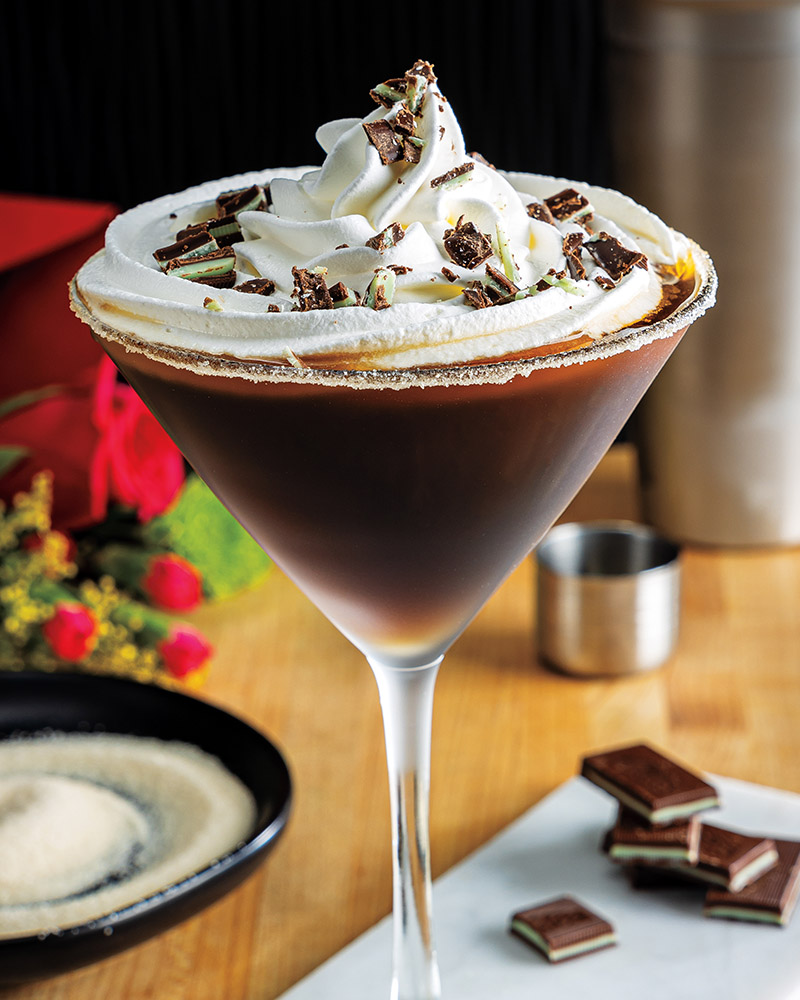 Click to See How-To Video!



Chocolate-Mint Martini
Prep: 5 minutes • Serves: 2
1/4
cup
Our Family® granulated sugar
Crushed ice
1/2
cup plus 1 tablespoon dark crème de cacao liqueur
1/4
cup plus 2 tablespoons vodka, preferably premium
1 1/2
tablespoons crème de menthe liqueur
1/4
cup
Reddi-wip® original whipped topping
6
chocolate-covered creamy mint candies
1.Spread sugar on plate. Wet rims of 2 martini glasses with moist paper towel to dampen; dip rims of glasses into sugar to coat.

2.Fill cocktail shaker halfway with ice. Add crème de cacao, vodka and crème de menthe; cover and shake vigorously. Strain martini into prepared glasses; top with whipped topping and candies.


Approximate nutritional values per serving (1 martini):
508 Calories, 2g Fat, 1g Saturated Fat, 5mg Cholesterol, 7mg Sodium,
71g Carbohydrates, 0g Fiber, 55g Sugars, 50g Added Sugars, 23g Protein