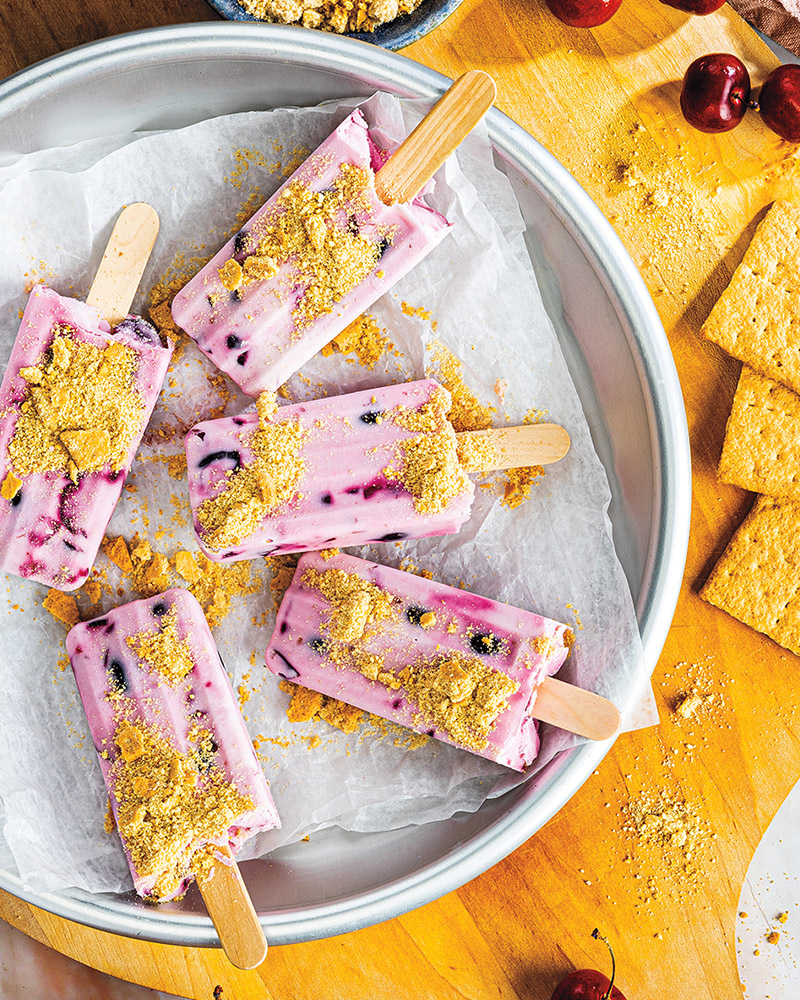 Click to See How-To Video!



Cherry Cheesecake Yogurt Pops
Prep: 15 minutes plus freezing • Serves: 8
1
cup
Prairie Farms® cherry vanilla yogurt
3/4
cup
Prairie Farms® honey vanilla cream cheese
, softened
1
cup coarsely chopped, pitted fresh or frozen cherries
1/4
cup crushed graham crackers
1.In medium bowl, whisk yogurt and cream cheese until smooth; fold in cherries. Makes about 2-1/3 cups.

2. Divide yogurt mixture into 8 (3-ounce) ice pop molds. Insert sticks into molds and freeze at least 5 hours or up to overnight.

3. Let pops stand at room temperature 5 minutes before removing from molds; sprinkle with crushed graham crackers before serving.


Approximate nutritional values per serving (1 pop):
112 Calories, 5g Fat, 3g Saturated Fat, 17mg Cholesterol, 103mg Sodium,
15g Carbohydrates, 1g Fiber, 11g Sugars, 7g Added Sugars, 3g Protein