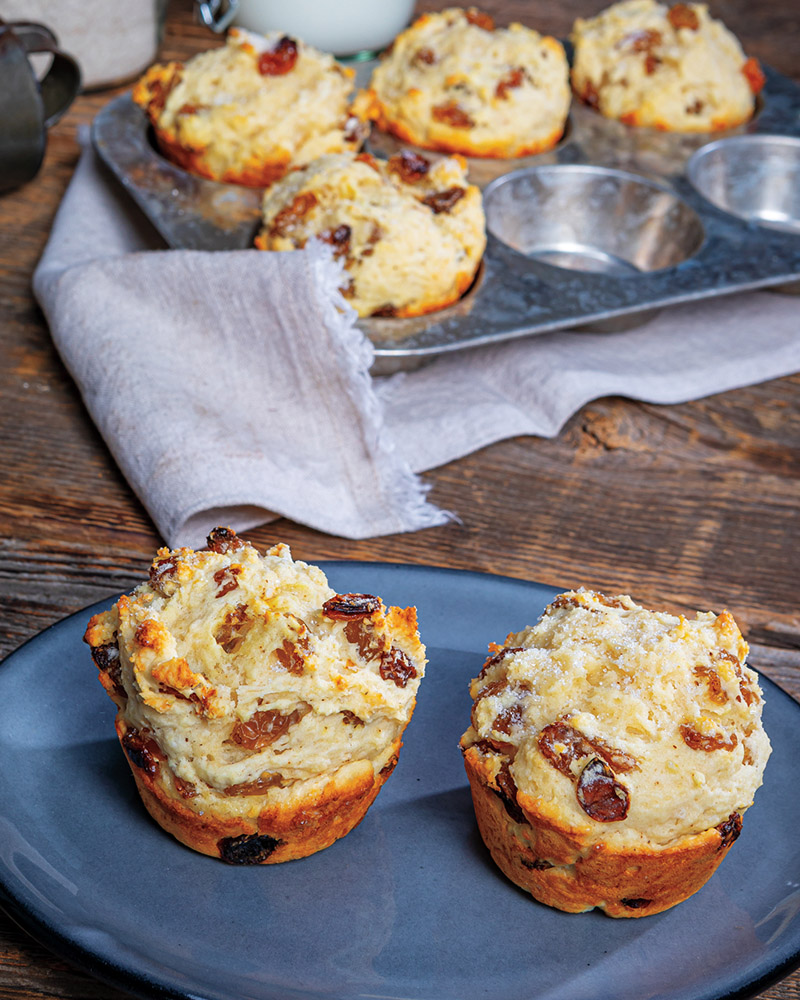 Golden Raisin Irish Soda Bread Muffins
Prep: 15 minutes plus cooling
Bake: 15 minutes • Serves: 12
Nonstick cooking spray
2
cups all-purpose flour
3
tablespoons plus 1 teaspoon granulated sugar
3/4
teaspoon baking soda
1/2
teaspoon salt
1/8
teaspoon ground cloves
3/4
cup golden raisins
2
tablespoons unsalted butter
1
large egg
1
cup reduced fat buttermilk
1.Preheat oven to 375°. Spray 12 standard muffin cups with cooking spray.

2.In large bowl, whisk flour, 3 tablespoons sugar, baking soda, salt and cloves; stir in raisins.

3.In small saucepan, melt butter over medium heat. In medium bowl, whisk egg, buttermilk and butter; add to flour mixture and stir just until combined. Makes about 4 cups.

4.Divide dough into prepared cups; sprinkle with remaining 1 teaspoon sugar. Bake muffins 15 minutes or until golden brown and toothpick inserted in center of muffins comes out clean; cool 10 minutes in pan.


Approximate nutritional values per serving (1 muffin):
152 Calories, 3g Fat (2g Saturated), 22mg Cholesterol,
204mg Sodium, 28g Carbohydrates, 1g Fiber, 4g Protein

Dietitian's tip:
> When buying raisins, give the box a shake. If the contents rattle, the raisins are likely not very fresh. Store raisins in a tightly sealed container. Raisins will stay fresh in the pantry or refrigerator for 6-12 months.