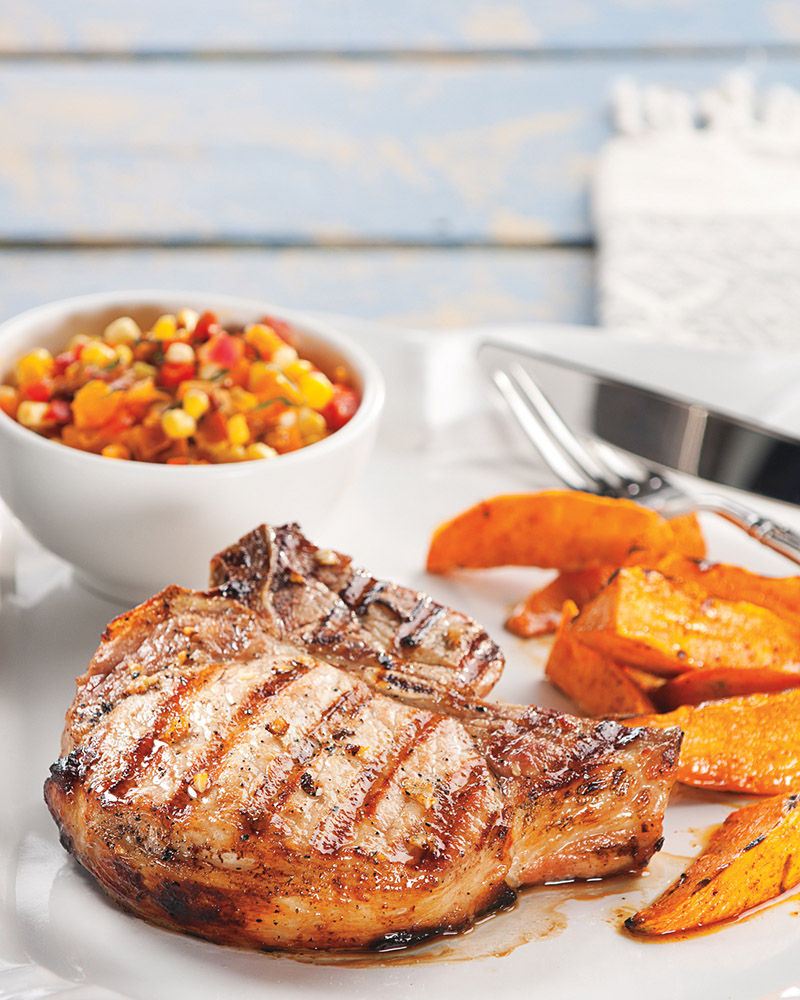 Click to See How-To Video!



Lager-Marinated Grilled Pork Chops
Prep: 10 minutes plus marinating and standing
Grill: 13 minutes • Serves: 8
2
bottles (12 ounces each) lager beer
4
garlic cloves, minced
1/4
cup packed light brown sugar
2
tablespoons olive oil
1/2
teaspoon salt
3/4
teaspoon ground black pepper
8
bone-in center-cut loin pork chops (4 pounds)
1.In medium bowl, stir beer, garlic, brown sugar, oil, salt and pepper until brown sugar is dissolved. Divide pork chops into 2 large zip-top plastic bags; pour 1-1/2 cups beer mixture into each bag. Seal bags and refrigerate 4 hours or up to overnight.

2.Prepare outdoor grill for direct grilling over medium heat. Remove pork chops from marinade; discard marinade. Place pork chops on hot grill rack. Cover grill and cook 13 to 15 minutes or until internal temperature reaches 140°, turning once halfway through cooking. Transfer pork chops to large serving platter; let stand 5 minutes. Internal temperature will rise to 145° upon standing.


Approximate nutritional values per serving: 

270 Calories, 9g Fat (3g Saturated), 95mg Cholesterol,
249mg Sodium, 4g Carbohydrates, 0g Fiber, 37g Protein