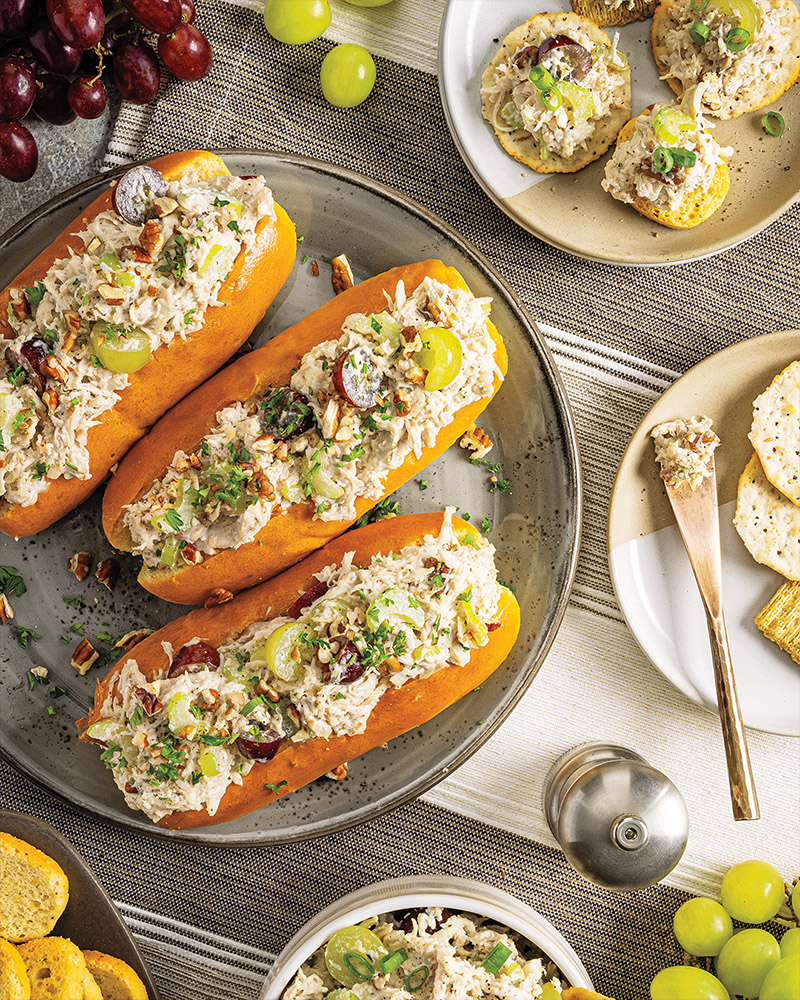 Click to See How-To Video!



Quick Shredded Rotisserie Chicken Salad
Prep: 15 minutes • Serves: 6
1
whole rotisserie chicken (about 2 pounds), skin and bones removed
3/4
cup Our Family® Real Mayo
1/2
cup chopped celery
1/2
cup halved grapes
1/4
cup Our Family® Chopped Pecans
1/2
teaspoon Our Family® Salt
1/2
teaspoon Our Family® Pure Ground Black Pepper
1. In bowl of stand mixer with paddle attachment or hand mixer, beat chicken on medium speed 1 minute or until shredded. Add mayo, celery, grapes, pecans, salt and pepper; mix on low speed 2 minutes or until incorporated. Makes about 3 cups.


Approximate nutritional values per serving (1/2 cup):
370 Calories, 32g Fat, 6g Saturated Fat, 77mg Cholesterol, 543mg Sodium,
4g Carbohydrates, 1g Fiber, 3g Sugars, 0g Added Sugars, 18g Protein

Chef Tip
Serve chicken salad in your favorite bread or wrap or on crackers.