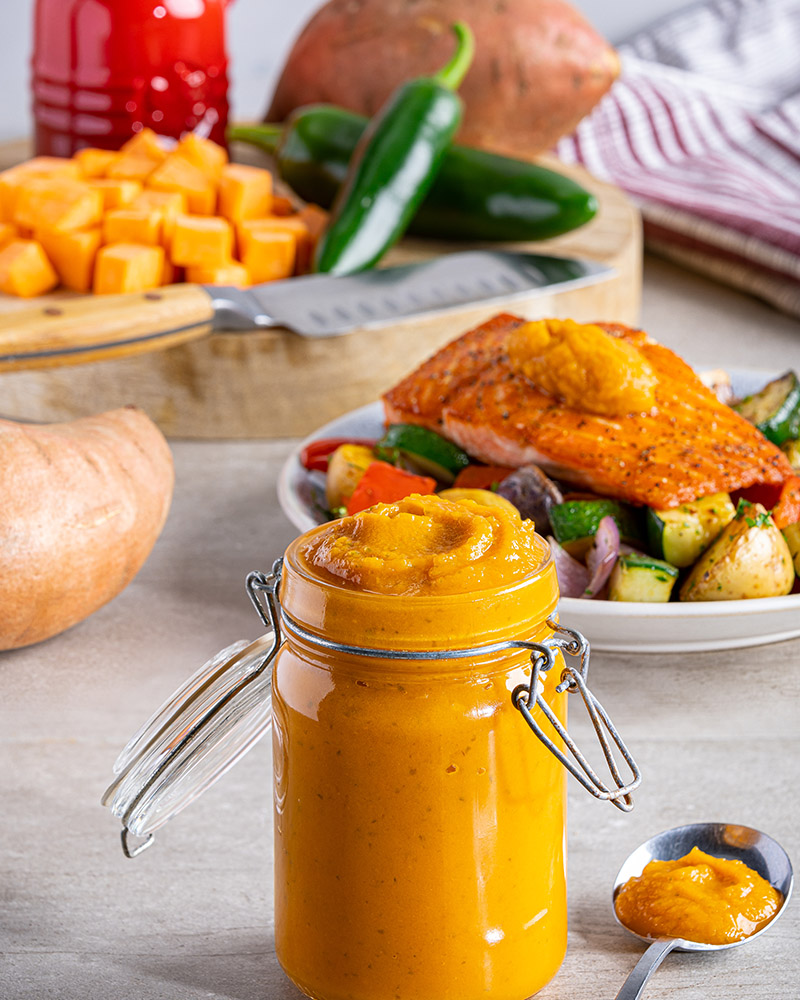 Click to See How-To Video!



Swicy Sweet Potato Jam
Prep: 15 minutes plus cooling
Cook: 45 minutes • Serves: 20
2
large sweet potatoes, peeled and chopped
2
medium jalapeños, halved, seeded and finely chopped
1
cup Our Family® 100% pure Vermont maple syrup
1. In medium saucepot, stir all ingredients and 2 cups water; heat to a simmer over medium heat. Reduce heat to low; cook 45 minutes or until potatoes are very soft and caramelized, stirring occasionally.

2. With immersion blender or blender, purée potato mixture until smooth. Makes about 2-1/2 cups.

3. Serve jam warm, or cool completely and refrigerate in an airtight container up to 2 weeks.


Approximate nutritional values per serving (2 tablespoons):
73 Calories, 1g Fat, 0g Saturated Fat, 1mg Cholesterol, 55mg Sodium,
16g Carbohydrates, 1g Fiber, 11g Sugars, 10g Added Sugars, 0g Protein

Chef Tip
Serve jam over whole-grain toast topped with nuts and/or favorite seasoning or dollop over seared salmon fillets.